Embrace the evolution of digital time tracking with OnePass's comprehensive Clocking service. Transitioning from traditional attendance methods, we present a modernized system crafted for accuracy, efficiency, and simplicity. Dive into a platform that is meticulously designed to centralize, streamline, and amplify every facet of your attendance monitoring.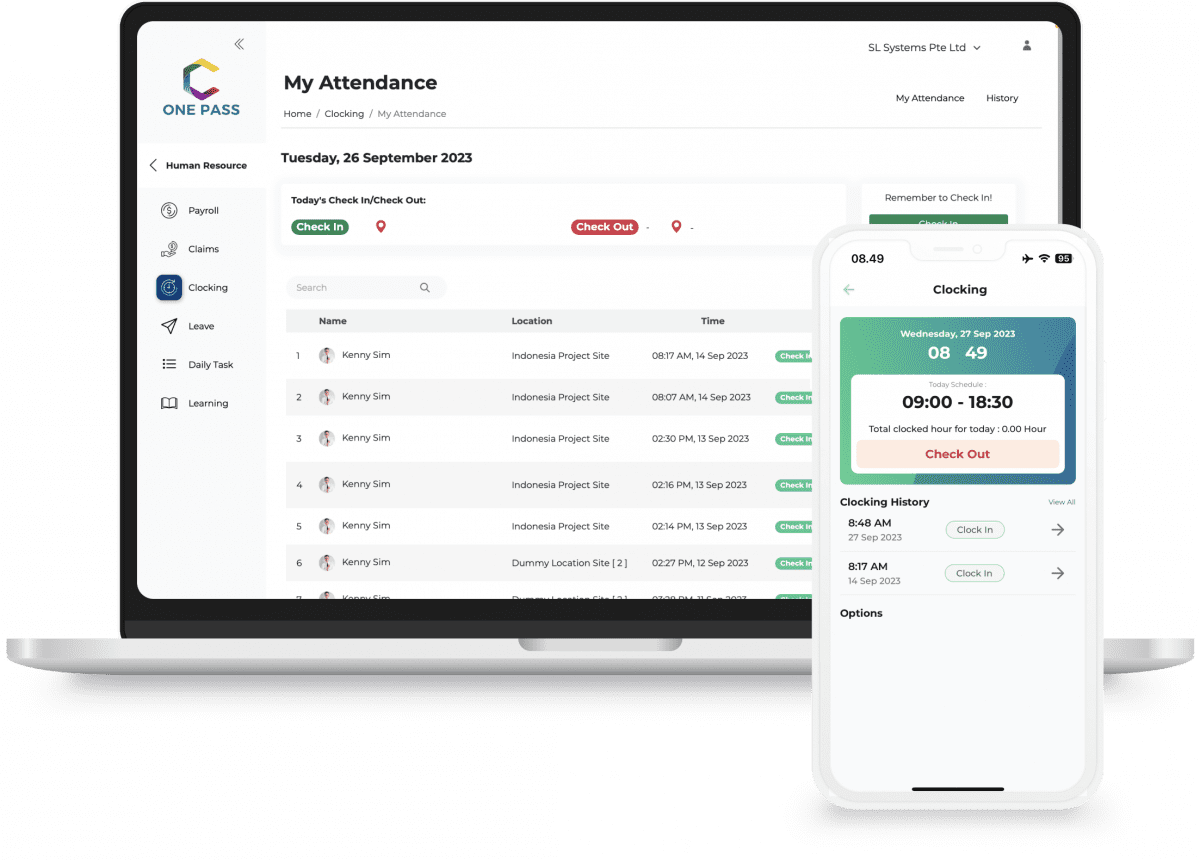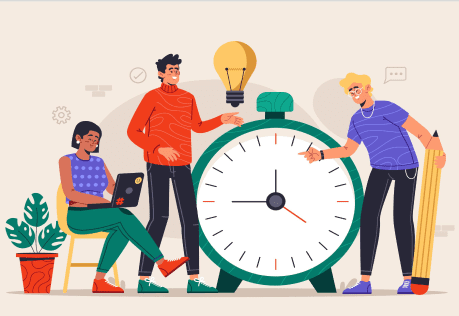 Intuitive Clock In Clock Out
Journey into an era where clocking in and out is no longer a chore but an intuitive experience. Our state-of-the-art system enables employees to mark their attendance with precision and ease. From the start of their shift to its conclusion, we ensure that every minute is accurately accounted for, removing any guesswork and promoting punctuality.
Effortlessly Track Employee Attendance
Maintain an omnipresent view of your workforce's attendance with our robust Clocking Overview. With real-time updates, comprehensive tracking features, and a design that highlights attendance trends, you're equipped to make informed decisions. Whether you're ensuring daily compliance or analyzing monthly patterns, we've got you covered.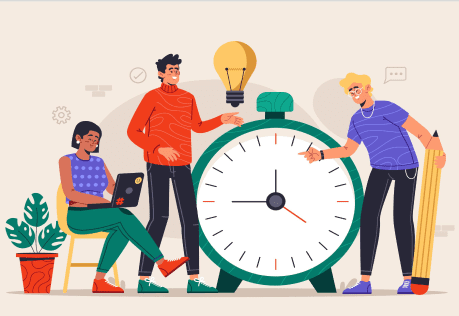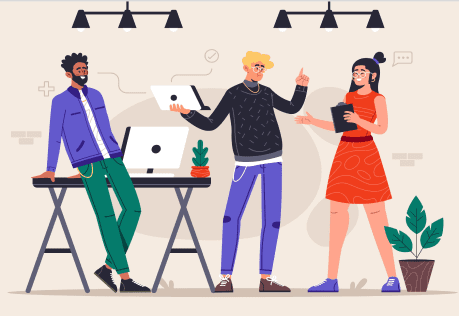 Efficient Site Management
Harness the power of precision with our enhanced Manage Sites feature. Whether you're overseeing a single location or managing a network of location, our tools simplify the complexities. Register new locations, designate employees to their respective venues, and obtain detailed, location-specific attendance metrics. Every site, every employee, and every clock-in captured with unparalleled clarity.
Seamless Shift and Task Assignments
Elevate your workforce management strategy with our intuitive Assign utility. Allocate shifts with flexibility, assign tasks with clarity, and monitor progress with ease. By ensuring optimal resource allocation and promoting open communication channels, we pave the way for a harmonious, productive work environment.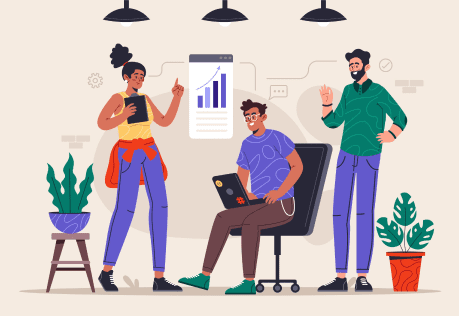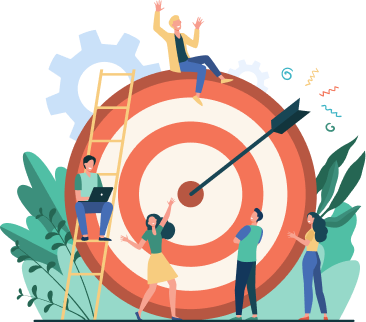 Discover How We Can Support Your Business
Don't miss out on elevating your management game. Join the league of smart businesses that have harnessed the power of OnePass. Streamline, simplify, and supercharge your operations – because your employees and business growth deserve the best. Embrace OnePass now and unlock a new era of seamless management.